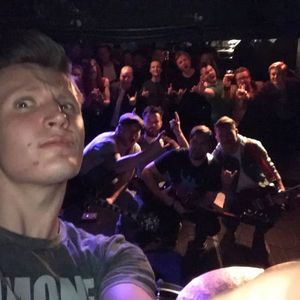 Well, that was an absolute blast!
We've had an incredible 10 days touring the UK with Tom Lumley. We've made some big noise, lifelong friends and fantastic music. Thanks to everyone involved - all the amazing support bands, venues, staff and sound guys! 
We'd also like to thank Johnny Doom who has played the debut single, Dust, multiple times on his Kerrang! Radio Show. We were also one of the last bands to get on the playlist of Scuzz TV.
Most of all we would like to thank everyone that came out on a cold night and bought a ticket to a show. We were humbled by the incredible support and response, so our heartfelt thanks to you all.
The band is back in the studio recording more new songs for the debut EP which will be out in March. 
Sign up to our mailing list and you'll be the first to get updates - and there is some exciting news to come!